Why a Toilet Repair Should Always Be Handled by a Professional Plumber
August 31, 2018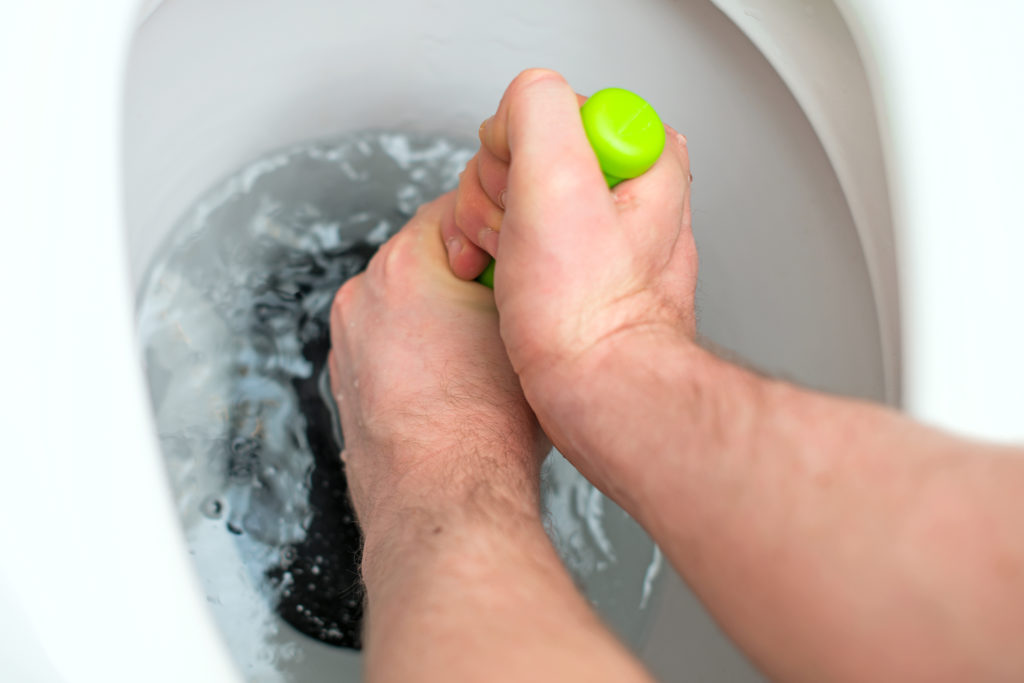 We've all been there at some point, a clogged toilet that should be fixable with a plunger or snake only to find out these two tools can't solve the trick. We might ask a neighbor or relative for help and while they mean well, the issue could easily go from bad to worse. This scenario is very common in households. However, there are many times in which we should really rely on a professional plumber for a toilet repair.
At New Age Plumbing, our plumbers have seen a range of issues — from odd items that should never see a toilet bowl to systems with a lack a maintenance. Not to worry, we don't judge! We have an open mind when it comes to toilet repairs because we know that it's not always your duty to have all the answers. We do, however, stress the importance of professional plumbing with good reason!
Here's why you should hire a professional:
Equipment Makes a Difference
As professional plumbers, we've been trained to work with the proper equipment for every job. We also understand the details of the piping system and can avoid un-skewering the wrong pipe. This is especially important when it comes to re-piping your sewer pipe. Do-it-yourself fixes with home tools might be able to solve small, minor problems but anything beyond a plunger, give New Age Plumbing a call!
Avoid Spending More
Unfortunately, sometimes those minor issues turn into much larger problems. You could find yourself paying for more extensive professional help. When it comes to a toilet repair, rely on a professional plumber's advice. A professional plumber will easily detect the problem and offer a viable solution.
When an Emergency is Truly an Emergency
You may assume an emergency plumbing call is going to cost you big time. The reality is, an emergency situation is much better handled by a professional plumber especially when it comes to saving you money down the road. From a higher water bill to a messy overflowing toilet that damages your carpet or tile — all of these can be avoided! Remember, minor problems can easily escalate to costly repairs. Save yourself the headaches and cost.  
Contact New Age Plumbing Today
At New Age Plumbing no toilet repair is too big or too small. We realize how unpleasant it is to call a plumber, which is why we focus on making the entire process quick and efficient. We will solve the problem so you can get back to your busy life! For all toilet repair issues, contact us!