The Importance of Toilet Repair — New Age Plumbing in El Paso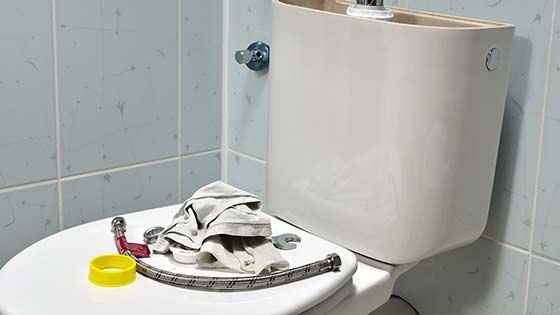 There's nothing quite as scary as a broken toilet. Even a toilet that's only slightly malfunctioning can be detrimental. Toilets are some of the most important parts of a home so when one isn't working as it's meant to, the whole home can show the ramifications. Since we use toilets on a regular basis, it's easy to tell whether or not toilet repair is necessary. New Age Plumbing specializes in toilet repair big and small. Contact us today so we can restore your toilet to proper working order!
Whether the Issue is Big or Small, Toilet Repair is a Good Idea!
A faulty toilet isn't something you can simply overlook. At the first sign of an issue, you should seek repair services. Take smaller issues, for instance. Most can be linked to old or damaged parts, such as a faulty handle. These small issues can still be detrimental to your home and will cause issues to arise as time goes on.
The biggest issues are the ones that should get resolved as quickly as possible. If these issues go on for too long, there's a good chance your home will face more serious consequences. Here are some of the most common issues your toilet can face.
Water on the Floor
If the floor of your bathroom is wet, there's a good chance your toilet is leaking or some other issue is taking place. Regardless, your toilet is the culprit. Not only is a leaky toilet annoying, it can also be costing you unnecessary money on your water bill. Water on the floor can be a sign of a much bigger issue that can't simply be mopped up.
Noisy Toilet
A toilet is meant to flush, that's a given. But what if a different sound takes the place of that flush? There are other sounds that may seem alarming. Loud whining, gurgling, or foghorn sounds are all signs of plumbing issues. As soon as you hear something that doesn't sound right, call New Age Plumbing.
Toilet won't flush or only flushes partially
Have you experienced the inconvenience of having a toilet that doesn't flush as it's meant to? This is an incredibly common issue that many people simply shrug away, but more often than not, it's a sign of more profound underlying issues. Avoid future issues and get the toilet repair assistance your home deserves!
New Age Plumbing in El Paso is Ready to Help
Every homeowner wants things to run smoothly at home. Having a toilet that's working properly is a big part of achieving this goal. If you're in need of toilet repair, New Age Plumbing is here to help. We offer expert and professional assistance for all plumbing issues including toilet repair. Contact us today!